The Reliable and Professional Packers and Movers in Cuttack
It is always important for you to pick up the best packing-moving agency while relocating your home or office. We feel proud to introduce Kanha Packers and movers as one of the best packers movers in Cuttack. When it comes to providing budget-friendly relocation facilities without hassles, our services stand unmatched.
When it comes to customer experience, we strictly follow high moral values to ensure complete satisfaction to our customers. We consider that to be an incomplete service where our customers are anything less than delighted.
Say goodbye to costly moving service and truck rental. move fast provide quality and reliable relocation services at affordable price.
Office Relocation
We provides office shifting services within the major cities of India. Provide you complete and perfect packers

Commercial Move Management
Kanha Packers Movers focuses on accomplishing a successful move with little to no downtime.
Warehouse & Storage
We offer warehouse and storage facilities for temporarily holding your goods in a safe environment during transit.
Inter State Relocation
Take care of your state-to-state move in order to ensure that your state-to-state moving experience is smooth.
Car Transportation
We offer cost-effective car carrier services and car transportation cost-effective car carrier services

Domestic Relocation
We provides household shifting services within the major cities of India. Provide you complete and perfect packers
Why you Hire Kanha Packers and Movers in Cuttack?
Today we have become a foremost and unparalleled service provider in Cuttack. However, our beginning was very humble where we had a small start with a devoted group. Presently we have successfully uplifted the brand image of Kanha packers movers service in Cuttack. Our group has a seamless network of many self-owned offices across the city.
Whether you want t to relocate your home or office, we can provide you the best inventory with fully computerized systems. We have a world-class transport system, service staff and sophisticated technology to deal carefully with your precious things. From your office stationery to antique furniture, all are handled with care.
Our group wraps your precious furniture and other important office stationery with the best quality pressing materials. Our staff is professionally trained to offer you a worry-free experience during the so-called sophisticated procedure of relocation. Therefore whenever you look for the best packers and movers in Cuttack, we will be the natural choice that understands your needs better than others.
If you are looking for a reliable and affordable packing and moving services in Odisha, then you should definitely check out Kanha Packers and Movers. They are a highly experienced and reputable company that can provide you with everything you need to make your move as smooth and stress-free as possible.
At Kanha Packers and Movers, we offer a wide range of packing and moving services to our clients. We have a team of experienced and skilled professionals who are always ready to help you with your packing and moving needs. We offer a variety of services such as packing, unpacking, loading, unloading, and transportation. We also offer insurance and storage facilities to our clients.we also providing packers and movers in angul ,packers and movers in Paradip and packers and movers in Balasore.
What is the cost Packers and movers in Cuttack?
Selecting the best packers and movers next comes price we always look for safe, reliable and cost effective Packers and Movers in Cuttack so that our time and money can be saved. Kanha Packers and Movers Cuttack offer cost effective solutions for the packing and moving household goods from Cuttack to anywhere in India.
How Does Kanha Packers Movers Work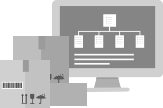 01. Book Our Service
02. We Pack Your Goods
03. We Move Your Goods
04. We Deliver